Stack Blocks 3D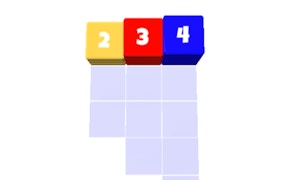 Stack Blocks 3D
If you are seeking to traverse the exhilarating world of Hyper Casual Games, then buckle up because Stack Blocks 3D merits your undivided attention. Known as one of the most gripping Block Games on the market, this arcade gem is sure to get your brain whirring and heart pumping.
The concept is simple yet captivating; position a block on empty squares until it hits an obstacle, causing a change in direction. The visual aesthetics of the game are strikingly 3D, immersing you into an addictive architectural adventure. Within minutes, you'll be hooked, strategizing and burning your brain for that winning move.
Stack Blocks 3D dominates in the realm of block games with its intricate challenges and intuitive controls. As you stack blocks higher and higher, the tension escalates – each block places expectations on your capacity for spatial reasoning and quick decision-making skills. It's a true test of your cognitive abilities.
This game doesn't just pile on entertainment; it serves up valuable brain-training wrapped in arcade-style fun. If you're a fan of captivating hyper-casual games that can both relax and stimulate simultaneously - this one hits all those checkboxes! The electrifying combination of arcade strategy and high-stakes block building is what sets this game apart from its competitors.
In conclusion, Stack Blocks 3D earns its stripes in the arcade genre as a thrilling concoction of strategy and excitement. Whether you're looking to kill some time or engage in a rewarding mental workout, this hyper-casual game boasts countless hours of entertainment for everyone to enjoy.
What are the best online games?