Stack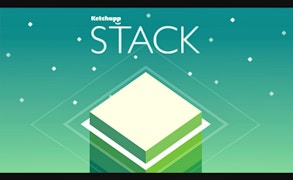 Stack
Step into the building, or rather, stacking realm of the vibrant Arcade game Stack. This game merges the exciting worlds of Skill Games and Building Games, creating a unique and thrilling gaming experience.
The simplicity yet beauty of Stack's graphics are a visual treat, an aesthetic feast that enhances the overall appeal of this dazzling arcade game. The aim? To stack up blocks as high as you possibly can, creating towering edifices that reach for virtual skies, all while challenging your skills in a fun and dynamic way. This beautiful blend of simplicity and challenge is what makes Stack a standout in the swarm of skill games.
No gamer can resist the lure of competition, especially when it involves vying for the renowned title of 'world's highest score'. Stack ramps up its appeal in this regard. The thrill of competing against players from every corner of the globe to achieve that coveted zenith adds an irresistible layer to this game. This global tournament elevates Stack from being just another one among regular building games.
It doesn't take long to understand why Stack has quickly become a fast favourite among both skill games lovers and building games aficionados. From its simplicity to its competitive edge, every element works in harmony to create a gaming experience that is as challenging as it is enjoyable.
In conclusion, if you're on the hunt for arcade games that test your abilities while providing an enjoyable gaming experience, Stack should be your next stop. Embark on this stacking saga today and see how high your tower can go!
What are the best online games?