Space Scale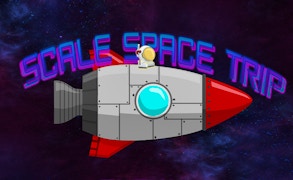 Space Scale
Description
In the captivating world of Space Scale, players assist the character Giba in a thrilling interstellar journey. The game is a fascinating fusion of an action-packed 2D platformer and a musical rhythm game, set against the backdrop of the expansive universe. Giba's mission is critical - he has to reach his spaceship before his supply of oxygen depletes. Every leap requires precision as you traverse through challenging levels packed with diverse obstacles.
How to Play
The controls for Space Scale are straightforward and user-friendly. Utilize the directional keys to nudge Giba towards his spaceship, carefully managing his oxygen level. Rhythm plays a vital role, as successful jumps are guided by the musical cues. Timed perfectly, your progress will be smooth and steady, bringing you ever closer to your goal each time.
Tips and Tricks
To excel at Space Scale, focus on assimilating the rhythm of the background music into your gameplay. This will enhance your jumping accuracy considerably and help conserve oxygen. Be observant and plan your jumps mindfully to avoid unnecessary depletion of precious life-supporting gas.
Features
Immersive Gameplay: An exciting combination of 2D platforming and rhythm gaming in space theme.
User-friendly Controls: Simple to grasp, allowing players of all skill levels to join in on the fun.
Vibrant Visuals: Striking graphics that transport players into an interstellar journey.
Rhythm-based Mechanics: The unique incorporation of music elements into platform jumping, for a unique gaming experience.
What are the best online games?
Tags