Snail Jigsaw Perfect Slide Puzzle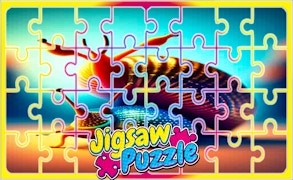 Snail Jigsaw Perfect Slide Puzzle
Description
Get ready for an entertaining and engaging experience with the Snail Jigsaw Perfect Slide Puzzle! This game brings together the traditional joy of jigsaw puzzles with a captivating twist - snail themed images. Your task is to slide and arrange the pieces correctly to complete the mesmerizing snail images. Challenge your puzzle-solving abilities and delve into the unique world of snails!
How to play
To play this game, you just need to click or tap on a puzzle piece and slide it to its correct position. You'll need to utilize your observation skills to find where each piece fits within the bigger picture. The more puzzles you complete, the more challenging it becomes - advancing your problem-solving skills.
Tips and Tricks
Always start with the corner and edge pieces, they are easier to identify and place correctly. Take a moment to have a clear picture of what the final image should look like before you start sliding pieces around, it will help you in planning your moves better.
Features
Diverse variety of captivating snail images.
An intuitive sliding mechanism for a seamless gaming experience.
A progressively challenging layout keeping you engaged for hours on end.
A perfect blend of entertainment and brain training.
What are the best online games?