Slime Maker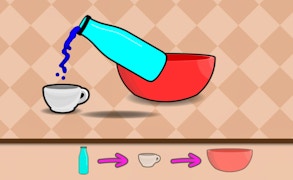 Slime Maker
Welcome to the vibrant world of Slime Maker, a refreshingly engaging title that ranks amongst the finest puzzle games currently available. Slime Maker has emerged from the crowded market of puzzle games to offer a unique blend of creativity and problem-solving, inviting gamers into its colorful universe.
This wonderful game effortlessly crosses boundaries, catering not only to puzzle enthusiasts but also tickling the fancy of fans of games for girls, cooking games, and coloring games. Slime Maker is indeed a smorgasbord of multi-genre gaming, offering an unparalleled gaming experience.
The core gameplay revolves around mixing ingredients meticulously to create the perfect slime. The art lies in getting the ratio just right, injecting an appealing dose of challenge into this seemingly straightforward task. Moreover, the thrill doesn't stop at just creating the slime. Post creation, players get to further enhance their slime by choosing colors and decorations, bringing out their artistic inclinations.
The degree of customization available is genuinely delightful, adding another layer of engagement to this fun-filled title. You can choose from an array of colors, sparkles, and even textures for your creations - there's enough here to keep you hooked for hours on end!
In conclusion, Slime Maker is a brilliantly conceived game that blends elements from various genres like puzzle, cooking, and coloring games. Its unique premise coupled with highly engaging gameplay makes it an absolute must-play for all gaming enthusiasts regardless of age or gender.
In terms of SEO - players seeking a refreshing mix in their games search may want to explore keywords such as 'Slime making puzzle game', 'Cooking Challenge Games', or 'Colorful Puzzle Game'. Undoubtedly, Slime Maker is set to become a benchmark in innovative gaming experiences.
What are the best online games?