Santa Gift Matching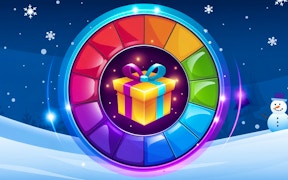 Santa Gift Matching
Description
Engage in the jubilant spirit of Christmas with our addictive arcade game, Santa Gift Matching. The festive game revolves around aiding Santa in aligning all the gifts from his list. The game offers a multitude of levels that promise endless hours of merry gameplay. So, brace yourself to jingle through this captivating holiday adventure!
How to play
The game is easy to navigate and play. Simply use your mouse or touchscreen to move the gifts around and arrange them according to Santa's list. As you move up the levels, the complexity increases, making the matching game more challenging and fun.
Tips and Tricks
Play strategically by focusing on matching higher point gifts first to maximize your score. Also, keep a keen eye on the countdown timer; try to complete matches as quickly as possible for bonus points.
Features
Festive Theme: Embodying the joyous spirit of Christmas.
Multilevel gameplay: Numerous levels providing increasing challenges.
Easily accessible: Compatible with both mouse and touchscreen navigation.
Addictive: Engrossing gameplay promising endless entertainment.
What are the best online games?
Tags