runescape
will open a new window
CONTINUE
We have a great alternative for you!
Shell Shockers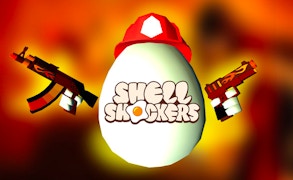 runescape
When it comes to online role-playing games, there are few titles more ambitious and influential than RuneScape. First dropping in 2001, this browser-based game broke world records for the most widely-played MMORPG, and still attracts huge numbers of players today. Players wander the fantastical world of Gielinor, battling monsters and other players along the way. There are quests to fulfill, resources to gather, and stories to hear. To progress, you'll need to rack up enough experience points. All of these features became staple in future entries to the genre, which is testament to just how influential this game was! You can play it here, and relive the magic. Play runescape now on GamePix!
What are the best online games?
Tags