Run Away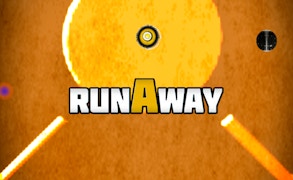 Run Away
Description
In Run Away, escape is the name of the game. You find yourself relentlessly pursued by projectiles shooting from an all-seeing central tower. With the whole playing field against you, timing and speed are crucial. Dodging bullets, your task is to run and survive. This adrenaline-packed, hyper-casual game promises tempestuous rounds of thrilling chases.
How to Play
Your main controls in Run Away are the arrow keys on your keyboard. Use them to dictate your character's direction as you swiftly evade the incoming shots. As you progress through the game, you'll notice the difficulty level rising steadily. The key to surviving longer is all in your maneuverability and strategic use of the available space.
Tips and Tricks
Start off by staying as far away from the central tower as possible, granting maximum time to dodge projectiles. As you get comfortable with controls, start developing quick response times to sudden attacks. Incorporate zigzag running patterns to confuse your opponent and increase survival rates.
Features
Engaging gameplay that prioritizes agility and strategic thinking.

An ever-increasing difficulty level that keeps players on their toes.

A minimalist yet captivating visual design that keeps focus on action.

A high score system to track your progress and set new records.
What are the best online games?