Robot Fight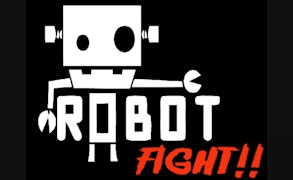 Robot Fight
Get ready to step into the electrifying world of Robot Fight, an enticing blend of robot games and pixel games that will keep you on your toes. This stimulating arcade battle pits you against a horde of robots set on world domination, and it's up to you to stop them.
From the moment you boot up Robot Fight, you're immediately thrust into a vibrant pixelated universe where survival is the only rule. If you've been hunting for a shooting game that's as captivating as it is challenging, then this is the one. The name of the game isn't just about staying alive—it's about annihilating every last robot on your path to glory.
The concept may seem simple—destroy all robots to advance—but don't let that fool you. Each successive level presents new challenges that require strategic planning and fast reflexes. The added element of collecting friends for more points introduces an exciting layer of complexity and makes your quest for survival even more thrilling.
Suitable for kids and adults alike, Robot Fight is a monumental testament to the enduring appeal of classic arcade styles in a digitized age. With its nostalgic pixel charm and modern-day gameplay mechanics, this shooter will easily hook players from different generations.
In conclusion, if you're eager for a unique gaming experience where action-packed robot games meet mesmerizing pixel games, then Robot Fight should be on your radar. Its flawless combination of adrenaline-filled gameplay, stunning visuals, and compelling narrative ensures that every second spent in this world is worth it.
No doubt, Robot Fight effortlessly stands as one of the best arcade games available today—it's not just a game but an adventure that tests your strength and wit against relentless robotic enemies.
What are the best online games?
Tags