Rescue Rangers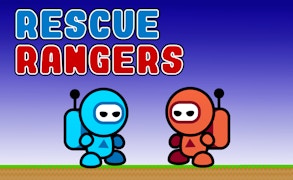 Rescue Rangers
Description
"Rescue Rangers" catapults you into the heart of a mysterious desert temple. Trapped, the Rescue Rangers are faced with a myriad of intriguing puzzles that require team spirit to solve. The game combines traditional Mario-style adventures with mind-bending riddles, perfect for those who thrive in an atmosphere of mystery and challenge.
How to play
The game is designed for two players, each player controlling one Rescue Ranger. Use your keyboard's arrow keys or WASD controls to move around the temple. Your goal is to solve puzzles collaboratively that will eventually lead to your escape from the inhospitable desert temple. Progression in the game requires both clever thinking and timely coordination between players.
Tips and Tricks
Puzzles often require time-bound execution, so swift yet accurate responses are advantageous. Understand your partner's movements and coordinate with them effectively. Lastly, always be on the lookout for hidden clues or passages - they might just be the key to your escape!
Features
A blend of adventure and puzzle-solving gameplay.
A two-player cooperative mode that promotes teamwork.
Inspired by classic Mario-style adventures.
Detailed setting: a mysterious desert temple filled with puzzles.
Puzzles of varied difficulty and uniqueness require strategic thinking.
What are the best online games?