Reddy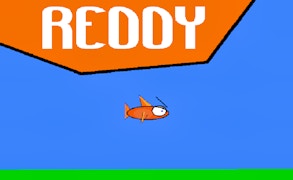 Reddy
Description
Immerse yourself in the underwater world with Reddy, a delightful arcade game by Cerutti Marco. You are Reddy, a brave little fish with a big appetite, tasked with surviving the fierce underwater currents and menacing predators. Your objective is to eat all the small fish you encounter while avoiding the intimidating sharks that lurk in your path.
How to play
Simply touch the screen to make Reddy swim around the sea. The more little fish you consume, the bigger you grow, but beware of the sharks - a single encounter can mean game-over. Keep an eye on your size as it affects your movement speed and ability to evade predators.
Tips and Tricks
The game is all about balance: Grow too big, too quickly and you may become an easy target for sharks. Maintain a steady pace and avoid pressing against strong currents that can push you towards danger. Remember, size isn't everything when it comes to survival in Reddy's aquatic universe.
Features
Easy touch-screen controls that provide immersive gameplay.
An engaging survival strategy game set in a vibrant underwater world.
A variety of challenges posed by different-sized fish and formidable sharks.
Addictive gameplay that incentivizes strategic thinking and quick reflexes.
What are the best online games?