Red and Green 3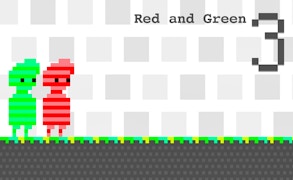 Red and Green 3
Description
Embark on an exhilarating quest in Red and Green 3, a compelling two-player game that chronicles the bond between a red man and a green man over the breadth of 10 exciting chapters. Brimming with adventures, this game isn't just about overcoming boundaries, it's also a dash for collecting candies to rack up points. But beware, the path is fraught with dangerous lasers!
How to Play
The game controls are easy to master. Players use keyboard keys to move their characters and collect candies. The shared goal is to successfully navigate through each level, avoiding the lasers while collecting as many candies as possible. The game progresses by successfully completing each chapter, enhancing difficulty and excitement as you move forward.
Tips and Tricks
In order to excel in this game, players must focus on collaboration and timing. Strategically plan your movements to dodge lasers while gathering candies. Moreover, make sure both characters survive till the end of each chapter to fully reap the benefits of this action-packed adventure.
Features
A multiplayer adventure game with a compelling storyline.
An addictive gameplay involving strategy and quick reflexes.
Vibrant pixel graphics that saturate your screen with color.
A collection of 10 progressively challenging chapters.
An array of collectibles such as candies for extra points.
What are the best online games?