Qube up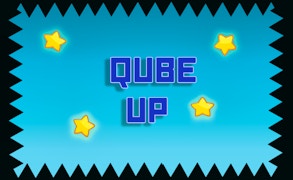 Qube up
Description
In the gripping world of Qube up, players find themselves navigating a treacherous terrain as a bright yellow cube. This addictive endless runner game will test your reflexes as you dodge deadly spikes, moving your cube left or right. The thrill lies not just in survival but also in collecting sparkling stars scattered across the obstacle-ridden path.
How to play
To maneuver your cube in Qube up, use arrow keys on computer or touch commands on mobile devices. Touch the left or right half of the screen to move the cube. Your main objective is avoiding spikes and collecting as many stars as possible to increase your score.
Tips and Tricks
Mastering your timing is crucial in Qube up. Be patient and study the pattern of obstacles before making your move. Collecting stars can boost your score significantly, but don't let them distract you from primary goal: survival.
Features
Addictive gameplay: The endless runner element keeps players engaged and coming back for more.
Simple controls: Easy-to-use controls make the game accessible for players of all ages and skill levels.
Visually pleasing: The bright yellow cube against a dark background provides excellent visual contrast, enhancing the gaming experience.
What are the best online games?
Tags