Puzzle Block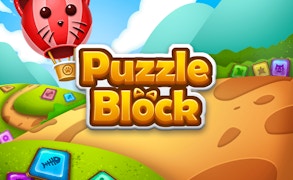 Puzzle Block
Description
If you're a fan of brain-challenging games, Puzzle Block is just what you need. It's a simple yet engaging game where your main task is to strategically arrange given blocks into an empty spot. The key to winning is not leaving any blocks unused. This game requires careful thought and excellent strategy skills, making it a delightful test of the mind.
How to play
Playing Puzzle Block is straightforward but that doesn't make it any less challenging. The game requires you to drag the available blocks and fit them into the blank spot. As easy as this may sound, the challenge lies in successfully fitting all blocks into the given space and leaving no piece behind.
Tips and Tricks
In playing Puzzle Block, remember that planning ahead is key. Avoid rushing your moves and instead think about how each piece will affect your overall strategy. Also, don't be afraid to experiment with different positions of the blocks as sometimes, unconventional approaches lead to success.
Features
Addictive gameplay: Simple but provides hours of endless fun.
Mind-sharpening: Helps improve strategic thinking and problem-solving abilities.
User-friendly interface: Easy-to-navigate game controls for a seamless playing experience.
Fits all ages: It's a perfect game for both kids and adults alike.
What are the best online games?