Power Wall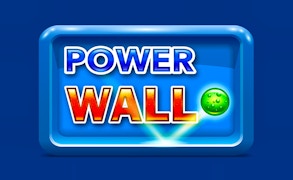 Power Wall
Description
Power Wall is a thrilling arcade game that revolves around a scientific experiment in a laboratory. The main objective is to prevent the ball from leaving the lab by activating the energy wall at just the right moment. The game tests your precision, speed, and focus as the ball increases in velocity. With various special abilities to utilize, Power Wall brings an eye-catching and challenging environment for players of all ages.
How to play
In Power Wall, you need to click or tap on the screen at the perfect moment to activate the power wall. The challenge is to keep the ball within the lab's boundaries without missing it. As you progress, the velocity of the ball increases thereby testing your timing and precision. Using special abilities at strategic points can give you an upper hand in this gem of a skill game.
Tips and Tricks
Precision timing is key in Power Wall. Practice activating your power wall just in time to bounce back the ball. Too early or too late might cost you. Pay attention to special abilities, using them wisely can help you survive longer and rack up high scores.
Features
Intriguing Concept: A one-of-a-kind scientific experiment based skill game.
Rapid Pace: The increasing speed of the ball offers an exciting challenge.
Pleasing Graphics:The visually appealing graphics adds fun to gameplay.
User-friendly Controls: Simple click or tap control makes it easy for all players.
Special Abilities: Use special powers strategically to win.
What are the best online games?
Tags