KnifeBlades.io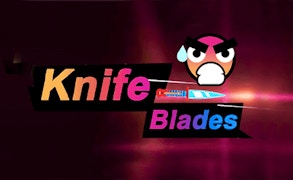 KnifeBlades.io
Welcome to the thrilling world of KnifeBlades.io, a standout in the realm of .io genre games, masterfully combining elements of skill games and battle games. This adrenaline-pumping virtual arena promises intense action and strategic gameplay that keeps its players captivated.
As soon as your digital boots hit the arena, you're plunged into an electrifying battlefield, your mission? To pick up as many knives as possible and adeptly wrap them around yourself for both offensive and defensive purposes. With each knife acquired, you transform from prey to predator in this savage struggle for survival.
The mechanics in KnifeBlades.io are brilliantly balanced ensuring that both offensive and defensive strategies have their place on the battlefield. Whether you're the armored fortress, cautiously accumulating your arsenal or the daring aggressor charging headlong into the fray, KnifeBlades.io accommodates varied play styles whilst keeping gameplay compelling and engaging.
The visuals are clean and effective, making it easy to keep track of your knife-wielding warrior amongst the chaos of battle. The controls are intuitive with a simple click-and-drag function that even novice gamers will pick up instantly. The sound design enhances the overall gaming experience providing audio cues for incoming threats or successful strikes against your opponents.
If you're a gamer who thrives on skill-based competitive play, KnifeBlades.io is undeniably worth checking out. It delivers an immersive experience wrapped up in an exciting package of quick-thinking maneuvers, smart tactics, and high-stakes battles that leaves other .io genre games in its dust. Remember - in KnifeBlades.io's merciless arena - fortune favors not just the bold but also the clever!
What are the best online games?
TAGS