Poultry Farm Easter Escape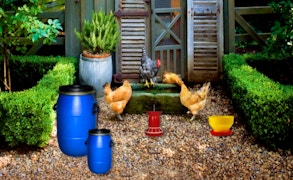 Poultry Farm Easter Escape
Step into the riveting world of Gelbold Poultry Farm Easter Escape, a game that skillfully marries themes from animal games, escape games, and hidden object games. As a reviewer with a penchant for conjuring thrilling narratives, I've dived deep into this adventure and resurfaced with marvels to impart.
Packed with intricate puzzles reminiscent of the best brain games, Gelbold's offering transports you to an idyllic forest setting, filled with enchanting aesthetics and charming animals. But this is no leisurely nature walk. There's a mystery brewing in the trees, and its threads are woven through the game like sinew through flesh.
The player journey begins as an Easter holiday celebration but swiftly turns into an enthralling escape mission. The suspense is palpable, like that one piece in hidden object games that refuses to be found. You'll find your fingers itching over the mouse eager to click away in this immersive clicker game.
Gelbold has not only mastered its narrative craft but also nailed the complex algorithm of SEO optimization within their gaming universe. There's an astonishing level of interactivity throughout, as you puzzle over clues, interact with objects, and unearth solutions that bring you closer to your escape route.
The ingenious integration of animal themes into beautifully rendered backgrounds hints at Gelbold's understanding of gamer psyche, further elevating the overall gaming experience. You're not just playing - you're implicated in this narrative that feels more labyrinthine than linear.
In conclusion, Gelbold Poultry Farm Easter Escape successfully infuses fresh life into the adventure genre through an intriguing story and a heap of brain-tickling challenges. It's never too early nor too late for an enchanting Easter adventure; I recommend diving right in!
What are the best online games?