Pop Express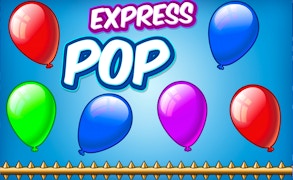 Pop Express
Description
In the delightful world of Pop Express, you are welcomed by colorful, floating bubbles. This physics-based game takes you on an enchanting journey filled with popping bubbles. With the changing seasons as the backdrop, every play session feels unique and refreshing. The game is available in both fast and slow modes, suiting players of all speeds. Offering a perfect blend of relaxation and excitement, Pop Express exhibits five different gameplay styles for endless fun.
How to Play
To play Pop Express, all you need is to tap or click on the floating bubbles to pop them. The game includes both fast and slow-paced gameplay modes catering to various player preferences. Progress in the game by achieving higher scores and breaking your own records in each mode. The more bubbles you pop, the higher your score! There are no complex controls or rules, just straightforward, enjoyable gameplay.
Tips and Tricks
Speed isn't always the key in Pop Express; sometimes patience can lead to bigger rewards! In slower modes, take your time to aim for a chain of bubbles for combo pops. Keep track of high scores for each mode and aim to beat them for an extra layer of challenge.
Features
Multiple Gameplay Modes: Fast-paced or relaxed - choose your style.
Different Sceneries: Backgrounds change dynamically with each play session.
High Score Tracking: Compete against yourself by beating your own scores.
Suitable For All Ages: Simple controls make it easy for everyone to play.
What are the best online games?