Planet Hop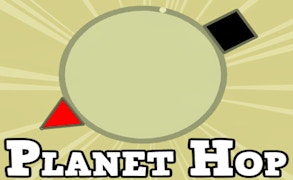 Planet Hop
Description
In this hyper-casual game called Planet Hop, you will test your speed and reflexes. The goal is to avoid the Red triangles as you dart around a small planet. While it seems easy, keeping up the pace without crashing into these obstacles can be quite the challenge! The longer you survive, the higher your score. It's an uncomplicated yet addictive game that everyone can enjoy.
How to play
The game mechanics in Planet Hop are straightforward, making it easy for anyone to play. All you need to do is tap or click on the screen to make your character jump over the Red triangle. Remember, you're constantly running so make sure to time your jumps well! The game continues until you hit an obstacle.
Tips and Tricks
Precision and timing are key in Planet Hop. One of the best strategies is to time your jumps just right so that you can avoid obstacles easily. Also, keep an eye out for any changes in speed or direction of the Red triangles which may increase as the game progresses.
Features
A minimalistic design for distraction-free gameplay.
Addictive and easy-to-master gameplay mechanics.
The ability to record high scores for bragging rights amongst friends.
Accessible from any device with a web browser, allowing for flexible gaming sessions.
What are the best online games?