Pirate Kid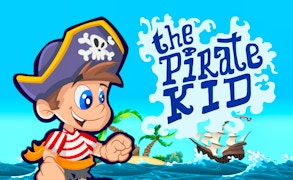 Pirate Kid
Description
Dive into the swashbuckling adventures of Pirate Kid! Navigate perilous beaches as a fearless pirate child, collecting shimmering diamonds along the way. But beware - dangerous crabs, swooping birds and treacherous spiky shells are out to ruin your treasure hunt. This exciting arcade game will keep you on your toes with its fast-paced, tap-based gameplay.
How to Play
In Pirate Kid, all you need to navigate is a simple tap. Tap the screen once to make your character jump over obstacles and twice for a double jump to avoid taller obstacles or collect high floating diamonds. Every diamond collected counts towards your score - the goal is to collect as many as you can without running into any obstacles.
Tips and Tricks
Timing is everything in Pirate Kid. Learn each enemy's behavior and speed to time your jumps perfectly. Don't forget about the double jump - it can be the difference between grabbing a diamond or falling prey to a wayward crab.
Features
Kid-friendly graphics and gameplay make for safe and engaging play.
Simple one-touch controls that are easy to learn but hard to master.
A variety of enemies and obstacles ensure no two games are alike.
A thrilling pirate-themed adventure that keeps players entertained for hours.
What are the best online games?
Tags