Paw Care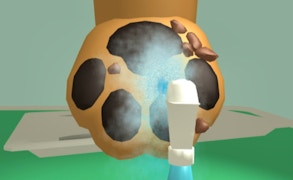 Paw Care
Immerse yourself in the enchanting world of Paw Care, a beautifully crafted game blending the fun and excitement of animal games, with the challenge and thrill of operation games. As a part of a bustling pet hospital, every day is an adventure as you strive to help small animals overcome their challenges. This game is a perfect addition to the collections of those who appreciate Games for Girls, Games for Kids, and anyone who enjoys intricate simulator games.
Paw Care throws you into swiftly thriving business of an animal hospital. You become an invaluable member of the medical staff, handling the adorable yet needy patients. The gameplay is robust, reflecting the chaos and unpredictability seen at real life animal care centers. You are tasked with multiple responsibilities – from diagnosing issues to performing complicated operations.
The biggest selling point of Paw Care is its realistic 3D simulation. High-end graphics combined with meticulously detailed environments add to your overall gaming experience making it phenomenal! With each patient that walks in (or wobbles in!), you get to experience real happiness, simulating what it must be like for actual veterinarians.
Paw Care, with its seamless marriage of educational elements and interactive gameplay, offers more than just ordinary entertainment. It's a world where kids can learn, grow and have endless fun. Perfectly combining elements from popular genres such as animal games, operation games, and simulator games,, this game offers unparalleled family-friendly gaming experience that appeals to all ages!
If you're on the hunt for a unique gaming experience that combines education with entertainment, then look no further than Paw Care</ b>. This game takes you on an unforgettable journey into the spirited lives of pets and teaches invaluable lessons about empathy along the way!
What are the best online games?