Paradise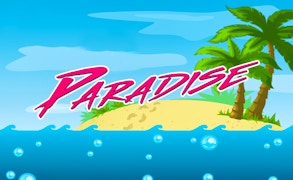 Paradise
Description
In Paradise, your agility is tested in an arcade-style challenge. You control a ball, placed on the right edge of your screen. From the skylines, stars start raining down and your task is to grab them before they disappear. These celestial bodies must be swiftly moved and deposited to the left side of the play-field. The quick-paced gameplay requires acute concentration and fast reflexes.
How to Play
Move the ball using your arrow keys or touch controls. Trying to catch the falling stars, you navigate the ball towards them and then rush to the left where you can save them. Keep in mind that your progress increases with each star safely delivered on the left of the screen. Avoid missing any stars, as this could cause a game over.
Tips and Tricks
Always stay on move. Linger at center more frequently as it gives you an equal distance to reach any falling star quickly. Try to gauge the falling pattern of the stars. Sometimes they fall linearly or in clusters, exploit these patterns to maximize your score.
Features
Fast-paced arcade action that tests reflexes and skill.
Sleek game design with smooth controls for seamless gameplay.
Different patterns of star falls providing continuously evolving challenges.
An engaging scoring system that rewards efficiency and strategy.
What are the best online games?
Tags