para2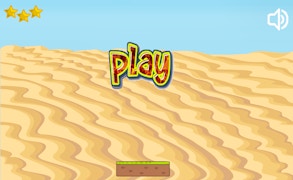 para2
From the galaxy of arcade delights, emerges a vibrant addition to the world of skill-games. Meet 'Para2', an absolute gem that demands dexterity and nimbleness from its players. You're not just playing a game here, you're participating in a test of agility and reflexes. Your objective? Capture the jumping smiley and deftly manoeuvre it to the left of your screen.
In 'Para2', your world is spiced up with a contagious smiley bouncing around with energy rivaling that of a hyperactive kangaroo. The fun is in trying to keep up with its frenetic pace; much like trying to catch a butterfly on a windy day. You need more than just fingers here; you need your wits about you, and an eye as sharp as an eagle's.
The game's beauty lies in its simplicity yet this minimalistic wonder packs enough excitement to keep you hooked for hours on end. The game begs the question, can you keep up? It's not just about dodging obstacles or smashing villains; it's about the thrilling chase, reaching out and grasping that elusive smiley.
'Para2' is no ordinary arcade game. It feels more like sprinting through a labyrinth, where every turn could lead to victory or defeat. Speed and precision are your allies here, a split second decision could mean the difference between snagging that happy chaser or watching it bounce away.
If you love arcade games that test your skill-set rather than just your reflexes, then look no further than 'Para2'. It presents a challenge like never before – an exhilarating roller coaster ride where success lies not just in capturing the elusive smiley but also in the joy of the chase. Let 'Para2' awaken the arcade enthusiast in you and take you on a gripping journey of strategized strokes and swift swipes.
What are the best online games?
Tags