Paint the Game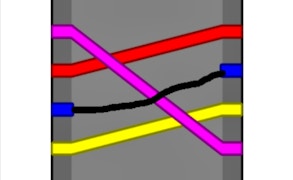 Paint the Game
If you're looking for a refreshing mix of drawing games, coloring games, and brain games, your search ends at Paint the Game. Not only does it test your wits, but it also pushes your creativity and imagination to their limits.
This puzzle masterpiece compels you to draw in the rest of the picture to complete each level, perfectly blending the thrill of uncertainty with the joyous release of artistic expression. With 30 images awaiting their final brush strokes, there's plenty to keep your mind engaged and your hands busy.
No matter how puzzling the picture, there's always help at hand. The unique lightbulb feature is a genius addition that provides hints just when you need them most. Whether you're an amateur artist or a seasoned puzzle enthusiast, Paint the Game offers a balanced challenge that keeps you returning for just one more level.
Paint the Game remarkably revolutionizes classic drawing games by infusing them with a delightful puzzle twist. The coloring game aspect is as much about bringing the pictures to life with colors as it is about deciphering what each picture could be. It truly exemplifies brain games by presenting an exciting duel between logic and creativity.
It makes you put your Picasso hat on one moment and transforms you into a Sherlock Holmes in another, making every level an enthralling roller-coaster ride filled with mystery and artistry. Not many brain games have successfully managed to create such an engaging fusion.
In conclusion, if Picasso met Sudoku over coffee, Paint The Game would be their lovechild - a thrilling mixture of artistry and intellect that captivates gamers and non-gamers alike.
What are the best online games?