Nap Time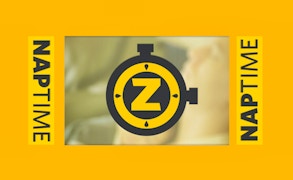 Nap Time
Description
Welcome to Nap Time, an engaging arcade game where you control the length of your power nap. In this hypercasual game, your mission is to both fall asleep and wake up within a scheduled timeframe. Perfecting your power-nap timing isn't just fun, but also beneficial - scientifically proven to enhance cognitive abilities and productivity. Get refreshed, energized, and ready to tackle further challenges in your gaming journey!
How to play
Your primary tool in Nap Time is the one-touch knob interface which elegantly controls the nap timer. Set the timer for a quick one-hour nap and wake up within the set time limit. Make sure to manage your time efficiently as every second counts. Progress in the game by consistently achieving this goal.
Tips and Tricks
In Nap Time, timing is everything. Ensure you set reasonable nap lengths that allow you to wake up refreshed without oversleeping. Remember, sleeping too long can cause grogginess and adversely affect your game progress!
Features
Clock Interface: A thoughtful clock-like layout for easy navigation.
One-Touch Knob: A user-friendly tool that allows you to manage nap time effortlessly.
User-friendly Timer : A straightforward one-hour Nap Timer.
Stopwatch: An additional time-tracking tool that can be used for various purposes.
What are the best online games?