Music Board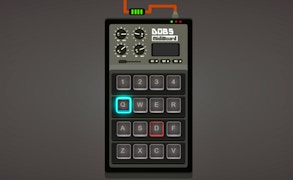 Music Board
Immerse yourself in the vibrant world of Music Board, a delightful fusion of music and arcade gaming that will ensure your fingers are dancing to the rhythm as much as your heart. As a skill-focused offering in the vibrant landscape of music games, Music Board will challenge your capabilities while entertaining your senses.
This game is not merely an exercise for your mind and reflexes; it's a ballet of sound and vision that rewards precision with symphonic bliss. Grounded firmly in its arcade roots with its fast-paced lures, this game has you follow the note, finish the rhythm and craft a beautiful melody from your skills.
The joy in Music Board is its simplicity. There are no complex storylines or convoluted controls; instead, it offers pure, mesmerizing interaction between you and the music. As you build up your rhythm and skill level, every note you hit enriches the melody you're creating making each playthrough uniquely yours.
A standout in the bustling genre of music games, Music Boards is as refreshing as it's challenging. It's not about winning or losing; rather, it's about feeling every beat, understanding every note, and becoming a part of the music. In this sense, it transcends traditional gaming boundaries to offer an experience that is part game, part performance.
In essence, Music Board is an engaging skill challenge posed by the world of arcade games. This unique intersection of skill and rhythm creates a gaming experience that leaves behind an enchanting harmony long after you've logged off.
If you have a penchant for catchy tunes and lightning-fast reflex challenges- Music Board is sure to strike a chord with you. It's time to turn up the volume, let loose those dancing fingers, and create some harmonious melodies on this incredible music board!
What are the best online games?
TAGS