Murder.io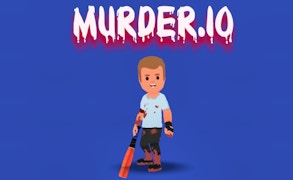 Murder.io
Enter into the dark and nerve-racking world of Murder.io, the highly anticipated follow-up to the already acclaimed Killer.io. As a testament to its label, Murder.io seamlessly fuses elements from battle games, scary games, police games, and gangster games into a thrilling online multiplayer clash of bloodshed and domination.
Embarking on this chilling journey, your objective is simple: eliminate as many victims as possible within a set timeline. Mirroring the ruthless reality of gangster life enveloped in fear, you must outsmart your adversaries in a fierce competition against two other players.
The game flaunts Epic 3D graphics, teleporting you right into the heart of battle. The captivating graphics painted against a foreboding backdrop creates an immersive experience that amplifies the thrill and tension of each perilous encounter.
Pivotal to its charm is Murder.io's hauntingly realistic portrayal of the battle grounds, underscoring its standing among other notable scary games. It's a masterpiece that brings out an eerie reality, unleashing your raw edge to survive.
The gripping gameplay doesn't stop just there; it also incorporates elements from classic police chase sequences, making Murder.io equally fascinating for fans of serious police games. The adrenaline rush prompted by high-stakes evasion and pursuit keeps players on the edge of their seats.
If you're looking for an exhilarating mix of menacing terror, ruthless combats, and relentless pursuits - all within a sinister yet compelling narrative - then look no further. Like a grim reaper in cyber space, Murder.io promises an unmatched immersive gaming experience with challenges tailored to awaken your primal survival instincts. Dive right in – if you dare!
What are the best online games?