Monster Jumper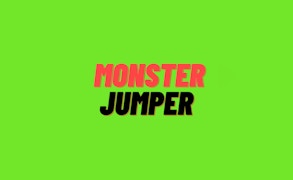 Monster Jumper
Description
In Monster Jumper, you'll step into the shoes of an adorable but fierce creature. This fun-filled arcade game is all about timing and precision. Your goal is to help the little monster leap from one platform to another, collecting as many points as possible while avoiding various hurdles. The higher you jump, the more challenging it gets, so get ready for some thrilling leaps!
How to play
This game is super easy to get the hang of! All it requires is a simple tap or click. Tap your screen or click your mouse to make the monster jump. The longer you hold, the higher the monster jumps. Progress in the game by reaching new heights and collecting points along the way.
Tips and Tricks
Nailing your timing is key in Monster Jumper. Remember, the longer you hold your click or press, the higher the monster will jump. Use this to your advantage when aiming for platforms that are far apart or when trying to avoid obstacles.
Features
Simple Controls: Just a single click or tap is all it takes to play.
Progressive Difficulty: The game gets more challenging as you climb higher.
Cute Monster Character: An adorable yet fierce monster adds charm to the gameplay.
Fascinating Obstacles: Variety of hurdles keeps things entertaining throughout!
What are the best online games?