Minigolf Master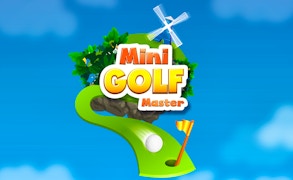 Minigolf Master
Description
Unleash your love for sports with Minigolf Master. This charming game takes you through a variety of thrilling minigolf courses filled with intriguing obstacles that challenge your skills and strategy. Experience the thrill of victory as you aim for par or even better scores, governed by authentic physics simulation. Unlock progressively difficult levels and enjoy the game's versatile control schemes that change with every difficulty level.
How to Play
The objective in Minigolf Master is to achieve a par score or even better on each course. Control schemes will vary according to the difficulty level. Navigate your ball through complex obstacles using the right combination of power and direction. Progressing through the game involves unlocking new levels by meeting or exceeding the par score.
Tips and Tricks
Understanding the layout of each course is crucial to mastering Minigolf Master. Be sure to plan your shots carefully and utilize angles effectively. Remember, control schemes change with difficulty levels, so keep adapting your strategy accordingly for success.
Features
Variety of Minigolf Courses: Each presenting a unique set of challenges.
Mechanics Simulated by Physics: Offering an incredibly realistic gaming experience.
Different Control Schemes: Designed for each difficulty level, adding an extra layer of challenge.
Addictive Gameplay: Achieve par or better scores to advance to more challenging levels.
What are the best online games?