Mini Putt Gem Forest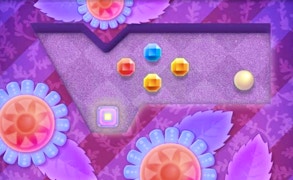 Mini Putt Gem Forest
Immerse yourself in the captivating world of Mini Putt Gem Forest, an addictive addition to the realm of golf games. This engaging twist on classic ball games takes you on an exhilarating mini putt adventure like no other.
Dodge hazardous encounters, hoard sparkling gems, and strive for that impressive hole-in-one in this thoroughly enjoyable gaming endeavor. Your reflexes and precision are challenged in every round, ensuring a thrilling mixture of fun and stress , like that of a twig precariously balancing a nest of robin's eggs.
The game double-bogeys you into a gem-infused rainforest packed with challenges that will keep you entertained for hours on end. The gameplay is as sleek as a well-oiled golf club, perfectly tuned to invigorate your senses as you navigate through the scenic holes.
In Mini Putt Gem Forest, every stroke counts. Just like in professional golf, precision and strategy go hand in hand, making it an exciting test of patience and skill. You'll need to carefully read the greens, take into account the wind direction and power your shots aptly to conquer these challenging courses.
Apart from its core golfing elements, the game adds another layer of play with its gem-collection feature. These shiny tokens serve not just as ornamental trophies but also add points to your overall score. The feeling when you collect a gem is akin to finding an unexpected strawberry tucked under the whipped cream of your sundae—delightful!
Whether you're new to ball games or have been playing them for ages, Mini Putt Gem Forest is indeed worth giving a shot! With its spellbinding graphics, captivating gameplay, and strategic layers, it's more than just another game—it's an exhilarating journey through lush landscapes with countless rewards awaiting at every hole.
In summary, if you are looking for a game that combines strategy, skillful maneuvers, rewarding exploration, and sheer joyous fun - look no further than Mini Putt Gem Forest!
What are the best online games?
TAGS