Merge Master - Puzzle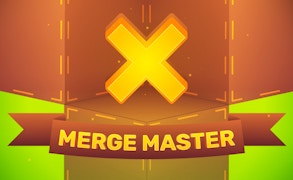 Merge Master - Puzzle
Description
Step into the world of Merge Master: Puzzle, an enthralling mixedblock and number puzzle game that promises to captivate and challenge your grey cells! The game offers a unique succession of events filled with excitement and razor-sharp focus. Perfect for players of all ages, it delivers colorful graphics and a no-pressure gameplay environment.
How to Play
Playing Merge Master: Puzzle is simple yet challenging. Your goal is to merge blocks with the same numbers, aiming to reach 2048 or beyond. The game doesn't impose time restrictions or specific tasks, letting you play at your own pace. Its easy controls facilitate immersive gameplay.
Tips and Tricks
Plan your moves wisely in Merge Master: Puzzle. Be patient and always attempt to merge the highest numbers first, freeing space for small numbers. Utilize the bonus features effectively so you can advance faster.
Features
Multiple ready-made themes available for an enhanced gaming experience.
A universal game built for players across age groups.
Generous supply of helping bonuses to assist during gameplay.
Night theme option for a relaxing play session before bedtime.
What are the best online games?