Men's Fashion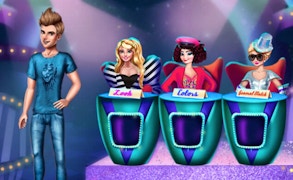 Men's Fashion
If you've been searching for an innovative and fun-filled game directed at children and young adults, Men's Fashion, a groundbreaking entry in the world of Games for Girls, might just be what you're looking for. This game is a crowd-pleaser, offering engaging gameplay that revolves around designing men's fashion outfits for various events, ranging from pool parties to movie nights and from offices to schools.
The premise of Men's Fashion is simple yet addictive, making it one of the most delightful fashion games currently on the market. The players have immense freedom to showcase their creativity and fashion sensibility, giving them the experience of being a real-life designer. What sets this game apart is its inclusion of male styles in the largely female-centric domain of dress up games.
Men's Fashion stands out from other dress up games, offering an engaging palette of sartorial choices that are sure to stimulate your creative juices. The versatility is remarkable. Whether you are dressing your character for a sunny pool party or creating classy outfits for the office, there's no limit to what you can do with your imagination. It's an excellent avenue for children to explore their fashion instincts while having a blast playing.
So whether you're a fashion enthusiast looking to put your styling skills to test or someone who simply enjoys creative gaming experiences, Men's Fashion is an absolute must-try in our books. An engaging mix of creativity and entertainment makes this game a standout choice in the realm of Games for Girls.
In conclusion, take the leap into the virtual world of high-fashion and discover hidden layers of your creativity with Men's Fashion - an inventive spin on conventional fashion games. Let your style shine bright!
What are the best online games?