Mega Jump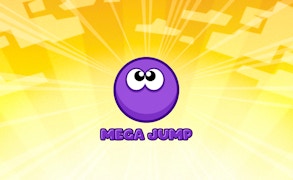 Mega Jump
Description
In Mega Jump, you're thrust into a thrilling arcade world where every coin is precious. Your mission is to collect all the coins you come across while avoiding any pitfalls that may stand in your way! The further you progress, the higher your score and the chance to make it onto the world leaderboard. It's not just about jumping, it's about precision and strategy.
How to play
Mega Jump operates on simple game mechanics. Click anywhere on the screen to move your character either left or right, depending on where the coins are located. Timing is crucial: ensure you jump at the right moment to maximize your coin collection and avoid any obstacles. Progress through levels by collecting as many coins as possible.
Tips and Tricks
Uncertain of when to jump? Practice makes perfect! The more you play, the better your judgement becomes over time. Be sure not to rush — safety is sometimes a better strategy than speed in scoring high points. Keep an eye out for rare coins, they are worth way more!
Features
Addictive gameplay: Mega Jump is easy to understand but challenging to master.
Global Leaderboard: Compete with players around the world for the highest score.
Catchy music: Groove along to the catchy soundtrack while playing.
Breathtaking graphics: The game sports colourful, eye-catching graphics that enhance its arcade charm.
What are the best online games?
Tags