MathsGs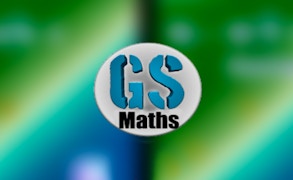 MathsGs
Description
Immerse yourself in the world of numbers with MathsGs, a brain-stimulating math puzzle game designed to challenge your numerical skills. This game is all about problem-solving and logical thinking, using mathematics as the tool. Each level presents increasingly complicated arithmetic challenges that you need to solve under time pressure. Whether it's addition, subtraction, multiplication or division, MathsGs tests your math competency in a fun and engaging way.
How to Play
Manipulate numbers by using your keyboard's number pad or the on-screen calculator provided. The objective is to solve the equation displayed in each level within the given timeframe. The game moves forward progressively, i.e., as you pass each level, the difficulty increases, presenting more complex calculations. Note: Accuracy and speed are both essential in this game.
Tips and Tricks
If you find yourself stuck at a particular problem, take a moment to relax and systematically break down the equation into smaller parts for easier solving. Remember: practice makes perfect. Frequently playing MathsGs can exponentially improve both your problem-solving speed and accuracy.
Features
Addictive Gameplay: With its exciting and challenging numerical puzzles.
Progressive Difficulty: The complexity of problems increases with the levels.
Educational: MathsGs not only entertains but also educates by enhancing math skills.
Time Pressure: Provides an extra layer of challenge by imposing time limits.
What are the best online games?