Math Nerd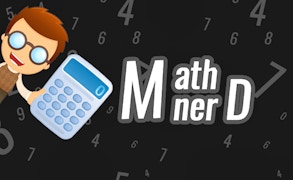 Math Nerd
Description
Flex your math muscles with Math Nerd, a challenging and engaging number game designed to test and increase your calculation speed. This game is not just a fun brain teaser, it's also a fantastic learning tool for children and an excellent resource for school projects. Embark on an exciting \ journey of numerical puzzles accompanied by cool music and sounds to boost your cognition.
How to Play
In Math Nerd, you will be presented with varying arithmetic challenges that you must solve accurately in the quickest time possible. Navigate through the game using your keyboard or mouse, calculate quickly, and enter your solutions to progress through levels. Your speed and accuracy will enhance as you spend more time in this number wonderland.
Tips and Tricks
To excel in Math Nerd, strive to enhance your mental calculation abilities. Practice makes perfect - so play regularly. Utilize shortcuts and tricks for specific types of problems to save time. Always remember, speed is important but accuracy is crucial.
Features
Packed with numerous intriguing math challenges.
Captivating background music and sound effects to increase concentration.
An optimal learning tool for children – ideal for supporting school work.
A fun way to improve mental calculation speed and accuracy.
Player-friendly interface with easy navigation controls.
What are the best online games?