Magic Circle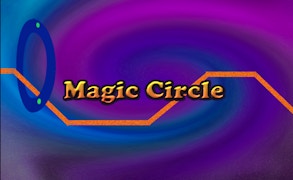 Magic Circle
Description
Welcome to Magic Circle, an addictive arcade game where your focus and dexterity are challenged. Glide a circle through randomly generated rope mazes. Every second matters as you maneuver your circle, avoiding contact with the ropes. The challenge intensifies as you advance, with tighter mazes and complex patterns. Get ready for a thrilling game that will put your skills to the ultimate test.
How to Play
In Magic Circle, gameplay is simple yet engaging. Tap or click to move the circle and skillfully navigate through the maze of ropes. Precision is crucial - a mere brush against a rope will end your run. The more ropes you successfully bypass, the higher your score! Keep playing to beat your high score and master the art of sliding.
Tips and Tricks
Success in Magic Circle is all about patience and timing. Rushing can lead to early failings. Learning to anticipate rope patterns can greatly increase survival chances. Also, don't forget to utilize short bursts of movement for tight spots in the rope maze.
Features
Magic Circle offers several features that make every play unique:
Addictive Gameplay: Easy to understand but takes time to master, making it hard to put down.
Rope Randomness: Randomly generated patterns ensure no two games are identical.
Fulfilling Progression: Beat high scores for satisfying progression.
Skill-Based Challenges: Unlike many games, Magic Circle rewards actual player skill over luck.
What are the best online games?