Ludo Online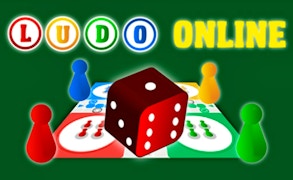 Ludo Online
Allow your neurons a fun-filled workout as you dive into the smart and engaging world of Ludo Online. This refreshing take on a classic board game not only serves as an exciting platform for 2 player games, but also triumphs as one of the most enjoyable family games.
Ludo Online brings to life the time-honored tradition of Ludo, shifting this familiar offline pastime into an innovative online space where players can match wits against their friends, family, or even against a disciplined AI. The game brilliantly combines entertainment with cognitive stimulation, making it truly deserving of its place among brain games.
The game offers three distinct modes – Vs Bot, Online, and Private. The Vs Bot mode provides a rigorous mental exercise while playing against the computer. The brilliance of this mode lies in its offline accessibility, ensuring that you can tackle those tricky puzzles anytime, anywhere.
The Online mode adds an extra kick to your gaming experience. Here, you're purely at the mercy of chance as you're pitted against randomly matched people from around the globe. This mode provides a wonderful opportunity to meet fellow gamers and enjoy some healthy competition.
In the Private mode lies the essence of family games. Simply share a private code and log into endless hours of fun with your loved ones. A perfect blend of sociable interaction and strategic gameplay.
To sum up, Ludo Online is more than just another iteration of a classic board game. Its diverse range of modes cater to individual gamer tastes and preferences while fostering brain-stimulating fun. With its well-crafted balance between competition and camaraderie, Ludo Online is without a doubt one step ahead in the realm of online board games.
What are the best online games?