Little Yellow Tank Adventure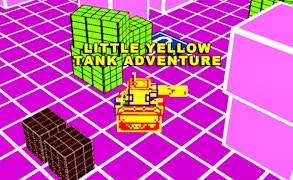 Little Yellow Tank Adventure
Description
Embark on an exciting quest with the Little Yellow Tank Adventure. This captivating game offers a unique blend of racing and strategy that requires dexterity and cleverness. Navigate through diverse landscapes with a cute, tiny yellow tank and solve puzzles to find parking spots. Some levels necessitate finding keys, while others involve escaping mazes. No need to download anything; you can play for free on both PC and mobile.
How to Play
To play the Little Yellow Tank Adventure, use your keyboard's arrow keys or touchscreen controls to drive the tank around. The main objective is to successfully park in targeted areas. In certain levels, you'll need to locate keys or navigate through mazes before parking. Each level increases in difficulty, providing continuous challenges.
Tips and Tricks
Thinking ahead is crucial in Little Yellow Tank Adventure. Always assess your surroundings before moving; you might find hidden paths or key locations. Practice your driving skills to perfect parking without much error. Patience is key! Take time to study mazes and note possible escape routes.
Features
No Downloads: Play from your browser on any device - PC or mobile.
Puzzle-Racing Gameplay: A unique blend of racing, strategy, and puzzle-solving elements.
Increasing Difficulty: Levels progressively get more complex, offering continuous challenges.
Cute Pixel Art: Enjoy classic pixel art style throughout the game.
What are the best online games?