Line Color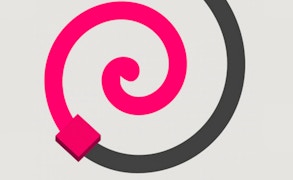 Line Color
Welcome to our review of Line Color, a mesmerizing addition to the world of Kids, Arcade genre. This is a game that knows how to engage little minds, blending the excitement of arcade-style gameplay with the soothing appeal of coloring games.
Line Color is not all rainbows and sunshine though. It introduces challenges that transform it from just another one of those brain games for kids into an adrenaline-fuelled fun-fest. The player's goal? To color the streets while overcoming numerous hurdles —a task that's easier said than done.
This delightful game provides an array of maps that have been meticulously designed to challenge and entertain. Each level offers a unique set of obstacles meant to test your wit and reflexes in equal measure. Parents who are routinely on the hunt for engaging games for kids will find Line Color an invaluable addition to their digital library.
But Line Color doesn't merely stimulate young minds – it also enhances creative skills as it falls under the category of fantastic coloring games. While navigating their way around the obstacles, players also engage in exhilarating shade-filling escapades, exploring different hues and patterns while they work their way up.
The beauty of Line Color is its complexity wrapped in simplicity, making it one of the most engaging brain games out there. It blends strategic thinking with raw reflexes making every level a thrilling journey. So, let your kids embark on this vibrant voyage where they'll learn while having fun!
In conclusion, if you're searching for a game that's as entertaining as it is educational, look no further than Line Color. With its clever blend of arcade-style action and creative coloring tasks –it's sure to be a hit with kids & parents alike!
What are the best online games?