Letter Tracing For Kids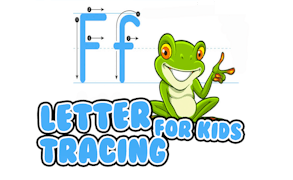 Letter Tracing For Kids
Description
A delightful opening to the world of letters and words is offered by Letter Tracing for Kids. This game is crafted to introduce children to the alphabet, nurturing their writing skills by tracing letters and numbers. Furthermore, kids can also enjoy drawing shapes while learning about different animals, making their learning process captivating and fun. Engaging music in the background adds an extra layer of enjoyment to this educational journey.
How to play
The game's mechanics are user-friendly for kids. After they select a letter, number or shape, they need to trace it with their finger or a stylus on the touchscreen device. The game offers auditory feedback to guide them if they're struggling, creating a supportive learning environment. Progression in the game is marked by successfully mastering each letter, number or shape.
Tips and Tricks
Start with simpler shapes before moving onto complex ones. Try tracing it slowly initially, gradually increasing speed as your accuracy improves. Use the auditory feedback provided by the game for help and follow along with the rhythm of the uplifting music track.
Features
Focused Learning: Each lesson centers on one letter, number or shape at a time.
Soothing Background Music: A playful soundtrack accompanies each session.
Vibrant Visuals: Kids get to witness colourful animal images while learning.
User-friendly Interface: Easy navigation for young learners.
What are the best online games?