Kogama: Ghost House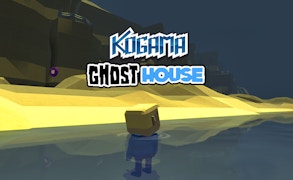 Kogama: Ghost House
If you're an adrenaline junkie with a penchant for car games and driving games, then tighten your virtual seatbelts because we're about to take a thrilling detour into the spooky realm of Kogama: Ghost House.
In this immersive multiplayer game, you'll find yourself at the eerie crossroads where scary games meet monster games. The thrill of the chase is amplified as you navigate through a haunted house that's shrouded in mystery and filled to the brim with heart-stopping surprises.
The graphics are impressively realistic, making every creaking door and shadowy corner feel all too real. The attention to detail is so meticulous, you can practically smell the dust in the old library and feel the chill in the cobwebbed corridors.
This game isn't just about dread though. It serves up suspense on a platter as well. Your mission – if you choose to accept it – is to uncover clues hidden in the ghost house and unravel its chilling secrets. The house is also filled with various cars that players can drive around adding another layer of excitement for lovers of car and driving games.
Kogama: Ghost House will make your heart race in more ways than one. Whether you're dodging grotesque monsters or maneuvering vintage cars through creepy hallways, there's never a dull moment.
In conclusion, Kogama: Ghost House perfectly melds elements from car games, driving games, scary games, and monster games to give players an adventure they'll not soon forget. So buckle up – it's going to be a spooky ride!
What are the best online games?