Katana Fruits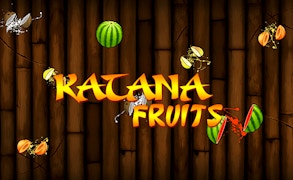 Katana Fruits
Description
Katana Fruits is an explosive arcade game that tests your quick reflexes and precision. Equipped with just a katana, your mission is to cut every piece of fruit that appears on the screen, while being careful to avoid deadly bombs. Fail to slice a fruit and you'll lose a life; accidentally hit a bomb and it's game over. Your mettle as a ninja is truly tested in this exciting game of sharpness and skill!
How to Play
To play Katana Fruits, simply use your mouse or finger (if you're on a touchscreen device) to swiftly slice through the fruits that pop up onto the screen. Be cautious of bombs that also appear amongst the assortment of fruits, as hitting one will cause an immediate game over. Your progress in the game heavily relies on your reaction speed and accuracy.
Tips and Tricks
For success in Katana Fruits, always keep an eye out for the bombs amidst the fruits. Try to make quick, sweeping movements when there are clusters of fruit for multiple slices at once. Preserve your lives by ensuring no fruit goes unsliced. Remember, practice improves performance!
Features
Fast-paced, adrenaline-pumping gameplay
Simple controls suitable for all ages
Rewards precision and rapid reaction time
Different types of fruits for varied slicing experiences
What are the best online games?