Jump Ball Game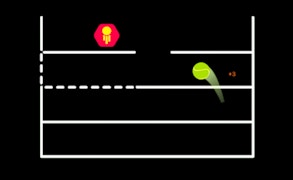 Jump Ball Game
Greet the electrifying world of arcade gaming with a fresh splash of fun - the Jump Ball Game. Masterfully crafted for lovers of ball games, fun games, clicker games, and tap games, this entrancing digital escapade takes you on a thrilling rollercoaster ride of bouncing madness.
The core concept? Simple. Just click or tap the ball and watch as it embarks on an exhilarating journey, bounding towards its destination. Complexity and enjoyment intermingle in this deceptively simple game drawing gamers into a vortex of tapping frenzy.
The captivating charm of the Jump Ball Game lies in its ease-of-use and intuitive gameplay. Not just another one among common clicker games, this game boasts an optimized arcade experience that will keep your fingers itching for more.
Spiralling in the realm of legendary ball games, each click is a testament to your judgement, precision, and timing. The bouncing ball isn't just an object; it's an entity that embodies your command, responding to your every tap with unparalleled agility.
Juxtaposing elements from other popular fun games, Jump Ball Game stands out with its clean graphics and engaging mechanics. Whether you're a seasoned gamer looking for some light-hearted diversion or a casual player seeking a dash of excitement, the inertia-filled world of this extraordinary ball game is sure to captivate you.
In conclusion, the world of arcade gaming has been elevated by this masterstroke - the Jump Ball Game. It's more than just a game; it's an adrenaline-infused journey that tests your skill set while offering non-stop entertainment. For those who love to challenge themselves while having fun, this amalgamation of ball games and tap games is not to be missed!
What are the best online games?