Jigsaw Puzzle Animo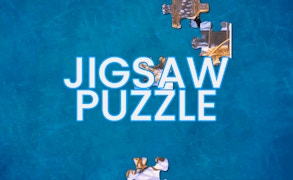 Jigsaw Puzzle Animo
Description
Jigsaw Puzzle Animo offers an electrifying jigsaw puzzling experience. With a beautiful array of striking images at your disposal, you're expected to assemble the puzzle pieces to form a complete picture. The game revolves around your ability to recognize patterns and shapes accurately. You can adjust the difficulty levels according to your preference, providing hundreds of unique challenges.
How to play
This game is controlled with just your mouse or touchpad. Click on a piece and drag it to where you believe it fits in the puzzle. There are different levels of difficulty you can choose from - each level increases the number of pieces you have to put together. Your progress is earned through accumulated coins, which you get by successfully completing puzzles.
Tips and Tricks
Start with the edge pieces, as they are generally easier to identify and place. Also, dividing your puzzle into sections based on colors or patterns can be effective. For higher difficulties, remember to stay patient and take breaks if needed – it's normal for these puzzles to take some time!
Features
Diverse range of stunning images for puzzles.
Three adjustable difficulty levels for all age groups.
In-game coins as rewards for successful completion.
Soothing background music while you exercise your brain.
What are the best online games?
Tags