In Space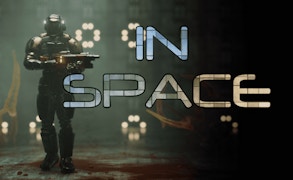 In Space
Description
In In Space, you are an astronaut stranded on a hostile alien planet. This 2D top-down shooter requires you to fend off hordes of aggressive alien creatures for ten grueling minutes. With your trusty Space Rifle and over 30 different power-ups to acquire, survival becomes a test of your shooting skills and strategy. The game features two difficulty modes and incremental difficulty stages to satisfy beginners and veterans alike.
How to play
Control your astronaut and aim your Space Rifle using the mouse. Left-click to fire at enemies. Survive for 10 minutes while killing as many aliens as you can. Earn experience points from the enemies you defeat, allowing you to purchase various power-ups from the in-game shop.
Tips and Tricks
Gather as many experience points as possible to buy essential power-ups from the shop. Don't avoid enemies - each kill strengthens your character. Try switching between difficulty modes to find your comfort zone, but remember, higher difficulties reward more experience points!
Features
An exciting 10-minute survival challenge against alien creatures.
Over 30 different power-ups available for purchase with experience points.
A selection of two game modes that cater to both newbies and professional players.
12 unique alien monsters with varying attributes for you to confront.
An in-game shop for upgrading stats based on earned experience points.
What are the best online games?
Tags