Human Body Game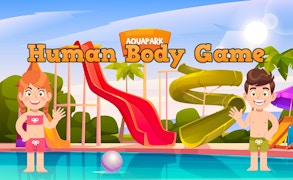 Human Body Game
Description
In Human Body Game, learn about anatomy in an interactive and captivating way. This game tests your knowledge about the human body parts, with multiple layers of learning. You'll immerse yourself in diverse trivia quizzes, and adventure levels that transform education into a thrilling experience.
How to Play
The game is simple and intuitive. Questions will be displayed on the screen, select the correct answer from multiple choices using your mouse or touchscreen. The game progresses as you answer correctly, getting progressively more difficult each level. It's a fun way to learn and progress!
Tips and Tricks
Take your time reading the questions; rushing may lead to wrong answers! If you're having difficulty, try to eliminate the choices you believe are incorrect first. Also remember that each level is a learning step - take note of new information for future levels.
Features
Interactive learning experience about the human body parts
Exciting trivia-based gameplay design
Diverse levels with increasing difficulty to challenge your knowledge advancement
A child-friendly platform that combines learning and fun.
What are the best online games?