House Painter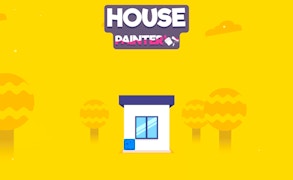 House Painter
Description
In House Painter, you'll discover a fun, hyper-casual take on the art of painting. Your mission is to color all the white walls of a house within a puzzle-like setup. However, painting isn't as simple as it seems. You can't just splash any old color anywhere. The layout will test your directional skills, making each level a jigsaw-like challenge.
How to play
To control your paintbrush in House Painter, use the arrow keys. Each key corresponds to a different direction in which you'll paint. Every level requires careful planning before you start painting to avoid any potential traps or pitfalls. The aim is to paint every white space on the walls and progress to the next level.
Tips and Tricks
Always remember that planning is key in House Painter. To maximize efficiency, take a moment at the start of each level to strategize the best path for your brush strokes. Ensure to avoid painting yourself into a corner by always leaving an escape path.
Features
Arcade-style Gameplay: Enjoy quick-fire, casual sessions anytime.
Puzzle Mechanics: Tackle increasingly complex wall layouts.
Addictive Progression: Every level offers new challenges and brain-teasing fun.
Simplistic Controls: Easy-to-learn controls with complexity lying solely within gameplay strategy.
What are the best online games?