Hopeless Island Survival Hero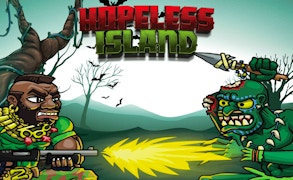 Hopeless Island Survival Hero
Description
Enter the dystopian world of Hopeless Island: Survival Hero, where the challenge of survival takes center stage. As a gallant warrior marooned on a perilous island, you're up against unyielding attacks from monstrous entities. Your ultimate aim? To endure, using your instincts and agility to outwit your adversaries and flee this hostile land. Will you rise as a survivor or succumb to the island's treachery? It's time to find your answer.
How to play
The game revolves around tactical combat against an array of deadly monsters. Players control the warrior using intuitive screen-touch mechanics. Fight using swords, guns, and your fists, complete critical missions, and perfect your strategies to progress in the game. Each decision counts, as it could be the difference between survival and certain demise.
Tips and Tricks
Keep an eye out for visual cues indicating incoming monster attacks - timely evasion is key. Diversify your arsenal, since different monsters require distinct strategies. Finally, conserve resources wisely; survival depends on shrewd resource management.
Features
Intricately crafted battle environments to intrigue every player.
A wide variety of weapons (swords, guns) ensuring intense combat scenarios.
Challenging mission-based progression system for non-stop excitement.
Realistic survival mechanisms making gameplay more immersive.
What are the best online games?