Hit the Hole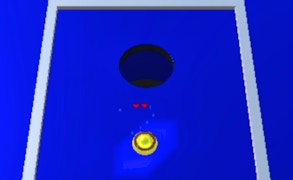 Hit the Hole
If you have a penchant for arcade games and a particular inclination towards hyper casual games, then the groundbreaking game, Hit the Hole, is a must-try. This remarkable addition to the realm of golf games will hook you from the moment you start your gameplay journey, and keep you engaged with its simplistic yet captivating interface.
This ingenious game from the esteemed genre of ball games breathes life into minigolf's virtual version. In Hit the Hole, you are tasked to put your precision to test, and hit your ball into the hole with the perfect aim. It provides an unparalleled arcadium experience that rises above ordinary golf games, delivering an adrenaline-rush akin to professional golfing but from the comfort of your gaming gadget.
The beautifully-crafted game levels offer escalating challenges that not just thrill but also hone your golfing skills. It is not just another run-in-the-mill among ball games; Hit the Hole truly stands out with its intuitive controls, spectacular graphics, and immersive sound effects.
No matter what level of gamer you are - novice or seasoned - Hit the Hole caters to all skill sets with tailored difficulty levels. Easy to pick up yet hard to master making it an ideal pick for those who adore hyper casual games.
In conclusion, if your thumbs are twitching for some intense arcade action brought to you by an unconventional mix of golf and ball play, step into the scintillating world of Hit the Hole. Try this charismatic golf-game-on-steroids and let yourself be enthralled by one of the best arcade games.
What are the best online games?