HideNSeek3D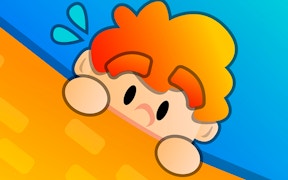 HideNSeek3D
Welcome to the engrossing world of HideNSeek3D, a riveting addition to the genre of Adventure Games. This is no ordinary game, it's a sublime blend of fun games, hidden object games, and to top it off, it falls under the captivating category of Hyper Casual Games. Its allure is irresistible for gamers who revel in the thrill of exploration and enjoy a hearty dose of suspense.
In HideNSeek3D, you are thrown into an architectural labyrinth with one key objective - seeking out hidden individuals. With every door you carefully crack open, and each closet you cautiously scan, the mystery deepens. This game masterfully transforms a simple childhood game into an exhilarating adventure infused with perilous excitement.
This game is a refreshing variance from standard run-of-the-mill Skill Games, introducing an added layer of strategy that demands not only your attention to detail but also your quick thinking. Every corner turned, every room entered could further entrap you or lead you closer to your goal. Thus making HideNSeek3D a thrilling getaway amongst the vast sea of escape games.
The beauty lies not only in the elements of surprise but also in its simplicity. It offers hours upon hours of entertainment while honing real-life skills like observation, patience, and decision-making. It's not every day that you come across an adventure that offers such great balance between recreation and mental exercise.
Hence, whether you are a seasoned gamer looking for something casual yet challenging or a newbie looking for an easy entrance into the world of gaming - HideNSeek3D might just be your perfect match. Step into this exhilarating universe today and lose yourself in this thrilling hide and seek endeavour!
What are the best online games?